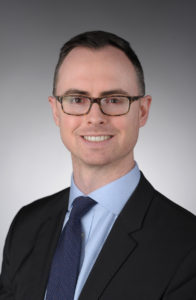 Thomas Odell
email: todell@law.syr.edu
phone: 315.443.4677
office: 300B Dineen Hall
ISPL Associate Director Thomas Odell is a former litigator at Covington & Burling LLP, where his practice focused on international arbitration, arbitral award enforcement, and corporate disputes. He also has worked as a Research Assistant at the US Court of Appeals for the Armed Forces.
In his role as Associate Director, Odell contributes to development and building outside partnerships. He also oversees programming—including a speaker series and research grants—as well as online course development, program assessment, and multiple research projects.
His scholarship involves translation and comparative analysis of Egyptian, French, and US law, focusing on states of emergency, the rule of law, and the national security exception. As part of a Fulbright fellowship in Damascus from 2010-2011, Odell conducted independent research on Syrian legislative efforts to promote economic liberalization.
Odell graduated cum laude from Georgetown University Law Center in 2010, where he was the Managing Editor of the Georgetown Journal of Law and Modern Critical Race Perspectives. His bachelor's degree in Near Eastern Languages and Civilizations was earned from Harvard College, where he focused on Arabic language, literature, and politics. From 2005-2006 he studied formal Arabic and Egyptian colloquial Arabic with the Center for Arabic Study Abroad (CASA) at the American University in Cairo. He is admitted to practice law in New York State and the US district courts for the Southern District and Eastern District of New York.