[infobox color="orange"]
DAVID F. EVERETT POSTCONFLICT RECONSTRUCTION SPEAKER SERIES
WHAT: "The Future of Stability Operations: Lessons from Afghanistan for Syria, Ukraine, and Beyond."

WHO: Dr. Paul D. Miller, Associate Director, Clements Center for History, Strategy, and Statecraft, University of Texas at Austin

WHEN: Sept. 16, 2014 | Noon – 1:30 p.m.

WHERE: SU Maxwell School | Eggers 060 (Global Collaboratory)

[/infobox]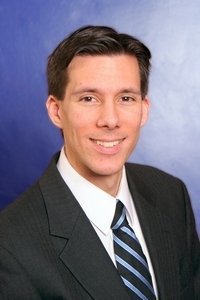 Dr. Paul D. Miller is the Associate Director of the Clements Center for History, Strategy, and Statecraft at The University of Texas at Austin.  Previously, he was political scientist in the National Security Research Division at the RAND Corporation. He served as Director for Afghanistan and Pakistan on the National Security Council staff from 2007 through September 2009. Prior to joining RAND, Miller was an assistant professor at the National Defense University in Washington, D.C., where he developed and directed the College of International Security Affairs' South and Central Asia Program. He also worked as an analyst in the Central Intelligence Agency's Office of South Asian Analysis, and served in Afghanistan as a military intelligence analyst with the US Army.
Miller holds a Ph.D. in international relations and a B.A. in government from Georgetown University and a master's in public policy from Harvard University. He is the author of Armed State Building (Cornell University Press, 2013), a study of the causes of success and failure in reconstruction and stabilization operations. His writing has appeared in Foreign Affairs, The National Interest, Studies in Intelligence, Presidential Studies Quarterly, and Small Wars and Insurgencies.