By Farhad Peikar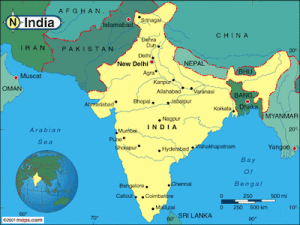 (First published in Afghanistan Today) The decades-old Indo-Pak rivalry is entering a new phase as the US-led NATO military withdrawal from Afghanistan in 2014 approaches. The recent attack on the Indian consulate in Jalalabad, renewed skirmishes in Kashmir, and murky reports about Afghan Taliban possibly deploying to the Indian Line of Control are all indications that the post-NATO era can force the archrivals to finally settle their regional disputes.
Or, alternately, they may be increasingly moving towards more aggressive containment of each other on the Afghan battlefield.
Karzai in Islamabad
On Monday President Hamid Karzai was in Islamabad on a trip where he hoped to persuade Pakistani authorities to help bring the Taliban leaders to the negotiating table with the Afghan government. The trip came less than a week after Karzai's vice president, Karim Khalili, traveled to New Delhi to discuss Indian government support for post-2014 Afghanistan.
India has provided nearly 2 billion US dollars in aid to Afghanistan in the last decade.
For more than a decade, Kabul has sought to keep a balance with both India and Pakistan, albeit to no avail. In the first years following the Taliban's ouster in 2001, both India and Pakistan competed in Afghanistan for influence by building roads and bridges and donating public service items, like buses that appeared in droves in Afghan cities. While the emerging global economic power – India – continued to provide some 2 billion dollars in the past decade.
Pakistan quickly lagged behind. At the same time, Islamabad's relations with Kabul deteriorated, mainly because of Afghanistan's accusations that elements within the Pakistani government and security establishment have been covertly supporting the Taliban's almost 12-year insurgency. The border the two countries share, known as the Durand Line, also remains a cause of endless dispute over its delineations …
Read the full article here.
Farhad Peikar is a 2013 graduate of INSCT's Certificate of Advanced Study in Security Studies program.