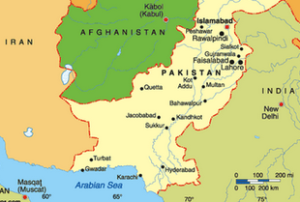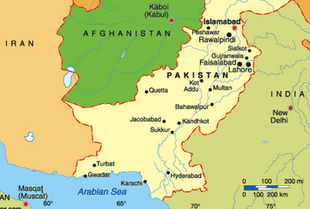 World Politics Review interview with Isaac Kfir, Visiting Professor of Law and International Relations, Syracuse University
This month, four Iranian border guards were freed two months after being kidnapped and allegedly taken into Pakistan by an Iran-based Sunni militant group. In an email interview, Isaac Kfir, a senior researcher at Syracuse University's Institute for National Security and Counterterrorism and a visiting assistant professor of law and international relations, explained the state of Iran-Pakistan relations.
WPR: What has been the recent trajectory of the Iran-Pakistan security relationship, particularly regarding their shared border?
Isaac Kfir: Iran and Pakistan work together on some issues and compete on others. The two countries have good cooperation on drug interdiction, as both seek to stem drug smuggling and consumption, which have a disastrous impact on both of them. Iran alone has 2 million heroin addicts, the highest in the world. Pakistan has become a key transit country for drugs; between 1996 and 2011, Pakistani authorities seized an average of 7,200 kilograms of opium per year, making Pakistan one of the top countries for drug interception in the world, along with Iran.
Tension in the bilateral relationship, on the other hand, comes from the inability of Prime Minister Nawaz Sharif's government to reverse the sectarian violence in Pakistan, which affects Shiites disproportionatey, causing many to leave. Another issue complicating Iran-Pakistan relations is Afghanistan, where both countries compete for influence, with the Iranians financially supporting the Karzai government while the Pakistanis are seen—particularly by the Americans—as key actors in addressing the Taliban threat, a movement they helped create …
To read the full interview, click here.