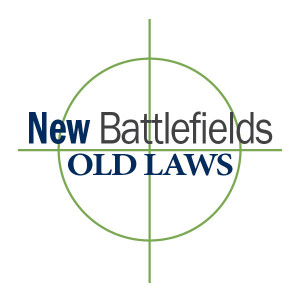 The 2018 edition of INSCT's signature initiative New Battlefields/Old Laws will take place at the World Summit on Counterterrorism, to be held Sept. 3-6, 2018, at the Institute for Counter-terrorism (ICT), Herzliya, Israel.
Co-chaired by Professor Emeritus William C. Banks and Professor Daphné Richemond-Barak, Head of International Humanitarian Law Desk Law and Security Program, ICT, the theme of this year's multi-disciplinary NBOL workshop—on September 5—is "When Disaster Hits: Threats, Preparedness, and Legal Gaps."
The workshop will investigate multiple facets of law and policy responses during and after major natural and human disasters. Papers will address disaster governance, cyber disasters, responding to health epidemics and pandemics, and "disaster law," or the analysis of gaps in national security and international law that disasters can expose.
ICT's annual international summit is the largest and one of the most influential events in the field of counterterrorism. Bringing together academics, scholars, law enforcement officials, and decision-makers, this year the summit will convene around the theme of difficulties liberal democracies face in combatting terrorism, such as striking a balance between democratic values and security.
"Countering terrorism by developing solutions to these dilemmas is not just a strategy, but a true art. This year's conference will delve into the 'Art of Counter-Terrorism,'" the workshop organizers write. Five themes will help to highlight the challenges of combatting terrorism: Assessment and Response; Rationale and Rationality; Motivation and Capability; Terrorism and Democracy; and Recovery and Resilience.
Read more about the ICT workshop.