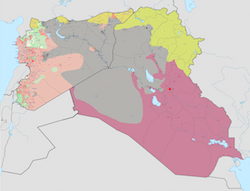 By Corri Zoli & Emily Schneider
(Re-published from Foreign Policy, Feb. 18, 2015) In light of recent attacks in Ottawa, Sydney, Paris — and now Copenhagen  — President Obama announced a White House Summit on Countering Violent Extremism (CVE) that begins on February 18 to discuss U.S. and international efforts to prevent violent extremists and would-be supporters from "radicalizing, recruiting, or inspiring individuals or groups to commit acts of violence." The White House has said the summit will build on current White House strategy. However, the White House would be wise to keep in mind these ten recommendations derived from the field of international security studies:
Convene international religious scholars at the Grand Mufti level to issue public statements that specifically identify what counts as Islamist extremism, how their own respective traditions and norms are different, and what we should do about rising extremism in our communities.
[pullquoteright]Too much of the public discussion on extremism, terrorism, and nonstate political violence is unsubstantiated—based on little or limited data."[/pullquoteright]It's time to move beyond the "Islam/not-Islam" dichotomy when it comes to extremist violence and realize that one key, authoritative counter-narrative against Islamist forms of extremism must come from religious authorities. As we have learned in our own recent visit to the King Faisal Center for Research and Islamic Studies in Riyadh at the invitation of Prince Turki bin Faisal Al Saud, for our preparatory workshop, The Role of Shari'a and Islamic Laws of War in Contemporary Conflict, religious authorities in most Muslim-majority states are critical of any form of Islamic extremism, including groups like the Islamic State of Iraq and al-Sham (ISIS). Muslim societies are on the frontline of these acts of violence, and local communities are the victims.
Relatedly, religious authorities must make clear the distinction between religious conservatism, which is pronounced throughout many Arab and Muslim communities including in the West, and extremist precepts, practices, and organizations. Right now, Muslim religious authorities, even highly conservative ones, are rightfully concerned as they know (better than most) that their own publics are vulnerable to these ideologies and their destructive dynamics. Likewise, as recent Pew "Global Attitudes" surveys indicate, Muslim publics are increasingly concerned about extremism and their supporters.
Get your facts straight.
Too much of the public discussion on extremism, terrorism, and nonstate political violence is unsubstantiated — based on little or limited data. The limits of good data in academic terrorism studies is the subject of a recent debate in the Journal of Terrorism and Political Violence and Marc Sageman's "The Stagnation in Terrorism Research."  Despite hefty government R&D funding, a deluge of academic newcomers, and no shortage of scholarly books and articles, we are no closer to building rigorous datasets to help answer basic questions, like: "What makes a person turn to political violence?" Or  "When and why is terrorist violence used as a preferred political tactic?" Although, some studies have tried to answer these questions, they are now outdated and the uptick in foreign fighters joining conflicts like those in Iraq and Syria deserves fresh attention.
Without an evidentiary baseline, false assumptions and notions take precedence, such as the idea that poverty causes terrorism — it doesn't.  Given such concerns and building on the University of Maryland's START data, and spin off data projects from the quantitative armed conflict literature, the U.S. government should fund more data scholarship, support more robust academic partnerships, and release more data for empirical study …
To read the complete article, click here. 
Corri Zoli is INSCT's Director of Research/Research Assistant Professor. Emily Schneider (LAW '13) is a Research Associate at New America and a 2013 INSCT graduate.