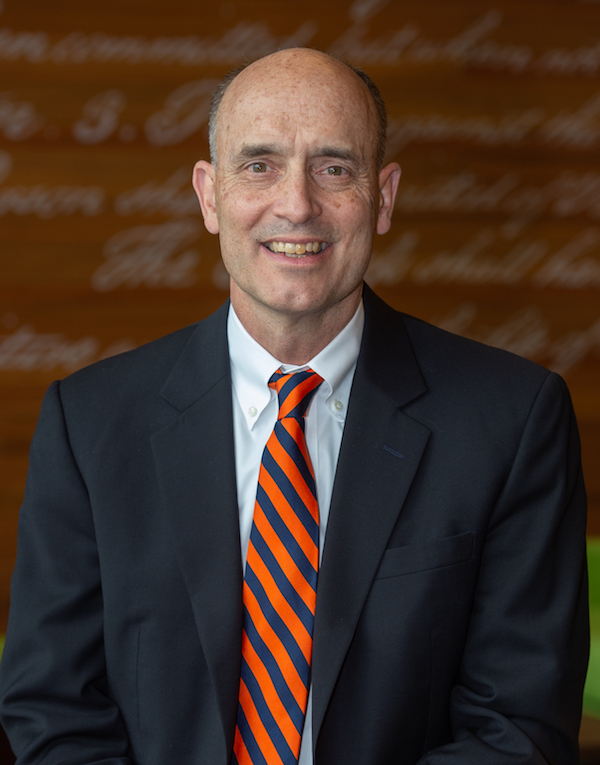 The Hon. James E. Baker
Director, Syracuse University Institute for Security Policy and Law
Professor of Law, Syracuse University College of Law
Professor of Public Administration, Maxwell School of Citizenship and Public Affairs
email: jebaker@syr.edu
phone: 315.443.2284
office: Dineen Hall 300E
The Hon. James E. Baker is a tenured professor in the Syracuse University College of Law, with a courtesy appointment in the Maxwell School. Also serving as Director of the Syracuse University Institute for Security Policy and Law, Judge Baker teaches classes on national security law, emerging technologies and national security, ethics, leadership, intelligence, and the laws of war.
Starting his career as an Infantry Officer in the US Marine Corps, Judge Baker subsequently joined the staff of Sen. Daniel Patrick Moynihan before serving the US Department of State, Foreign Intelligence Advisory Board, and National Security Council. Mostly notably, he served on the US Court of Appeals for the Armed Forces for 15 years—the last four as Chief Judge—before stepping down in 2015. The Court hears appeals arising under the Uniform Code of Military Justice, and its decisions are subject to review by the US Supreme Court. Judge Baker authored more than 250 opinions for the Court, addressing criminal law and procedure, rules of evidence, jurisdiction, and the First, Fourth, Fifth, and Sixth Amendments to the Constitution.
Judge Baker is a Member of the ABA Rule of Law Initiative (ROLI) Board of Directors; a former Consultant for the Intelligence Advanced Research Projects Activity; and a former Chair of the American Bar Association's Standing Committee on Law and National Security, which promotes public understanding of, and careers in, national security. He is a former member of the Public Interest Declassification Board, established by Congress in 2000 to promote transparency in national security activities, having been appointed by President Barack Obama in 2015.
In addition to his exemplary public service, Judge Baker has been a teacher and scholar his entire career. He has taught as an Adjunct or Visiting Professor at Yale Law School (his alma mater, where he received a B.A. and J.D.); University of Iowa College of Law; University of Pittsburgh School of Law; Washington University School of Law; and the Georgetown University Law Center. His courses have included those on Managing National Security, Challenges in National Security, Federal Courts, and Ethics and Leadership. In 2017-2018, Judge Baker was Robert E. Wilhelm Fellow at MIT's Center for International Studies, where he pursued scholarship on emerging technologies and artificial intelligence. Previous recipients of this prestigious fellowship include former UK Foreign Secretary David Miliband and Adm. William Fallon, former Commander of US Central Command.
Judge Baker is the author of three books: The Centaur's Dilemma: National Security Law for the Coming AI Revolution (Brookings, 2020); In the Common Defense: National Security Law for Perilous Times (Cambridge University Press, 2007); and Regulating Covert Action (Yale University Press, 1992, with Michael Reisman). As a Marine Corps Reserve Officer (1979-2000), he authored the revised Marine Corps Counterinsurgency Field Manual. Subjects addressed in his numerous book chapters and articles range from military justice, transnational law, and covert operations to teaching national security, effective presidential transitions, and the ethics of national security law. Among his several awards, Judge Baker has been honored by the National Security Council, Central Intelligence Agency, and the US Army Command and General Staff College (Honorary Master of Military Arts and Science, 2009).