There's just no other place that does it like Syracuse.—US Secretary of Defense Ashton Carter
Syracuse University Institute for Security Policy and Law (SPL) is a multidisciplinary, university-based center for the study of national and international security. The Institute offers certificates of advanced study, conducts incisive research on security topics, and provides timely policy analysis.
Headquartered in the Syracuse University College of Law, SPL is a collaboration among the College of Law, the Maxwell School of Citizenship and Public Affairs, and other SU colleges and departments. SPL's initiatives and projects have shaped security dialogues on law and policy since 2003.
SPL's extensive national security capabilities were founded—in 2003, as the Institute for National Security and Counterterrorism—on the expertise of Professor Emeritus William C. Banks. Banks helped set the scholarly parameters of the national security field by co-authoring two leading textbooks—National Security Law (Aspen, 6th ed.) and Counterterrorism Law (Aspen, 3rd ed.)—and by initiating the New Battlefields/Old Laws (NBOL) project examining international humanitarian law (IHL) in the 21st century.
Since 2018, SPL has been led by the Hon. James E. Baker, one of the most highly regarded national security lawyers and policy advisors in the nation. Before joining the College of Law, Baker served on the US Court of Appeals for the Armed Forces for 15 years, the last four as Chief Judge. Continuing his public service, Baker was appointed to the Public Interest Declassification Board by President Barack Obama, and he is a Member of the ABA Rule of Law Initiative Board of Directors.
SPL continues to advance its mission to be an internationally recognized center for interdisciplinary teaching, for multi-method research into complex security problems, and for public service to practitioners grappling with seemingly intractable national, international, and human security issues. Agile and responsive, SPL's educational and research programs continue to track the changing nature of these issues, as battlefields become virtual, wars become asymmetric, homeland security remains critical, human rights crises become commonplace, and the rule of law becomes indispensable.
SPL's interdisciplinary law and graduate academic programs give law and policy students the best possible theoretical and practical training as they prepare themselves for careers in national and international security and counterterrorism. SPL's research portfolio engages these cross-domain topics in six key areas: national security and counterterrorism law and policy; cybersecurity and cyberespionage; Middle East security and Islamic rule of law; security governance and postconflict reconstruction; homeland security; and defense strategy and veterans affairs.
In addition to books, monographs, and white papers, SPL experts organize and contribute to international conferences and workshops (such as New Battlefields/Old Laws; Law and Security: Perspectives from the Field and Beyond; and Controlling Economic Cyber Espionage); host public lectures (such as the Becker Middle East Security and the Everett Postconflict Reconstruction speaker series); and, in collaboration with Georgetown Law, produce the Journal of National Security Law and Policy, the only peer-reviewed journal of its kind.
The Institute has forged several national and international partnerships in its spheres of research, most notably with the American Bar Association Standing Committee on Law and National Security; Institute for Counter-Terrorism (Herzliya, Israel); International Committee of the Red Cross; International Institute of Higher Studies in Criminal Sciences (Siracusa, Italy); King Faisal Center for Research and Islamic Studies (Saudi Arabia); NATO Cooperative Cyber Defence Centre of Excellence (Tallinn, Estonia); Brookings' Saban Center for Middle East Policy; United States Institute of Peace; US Army Peacekeeping and Stability Operations Institute; and the Warrior-Scholar Project.
Among Syracuse University's colleges and departments, the Institute collaborates with the College of Engineering and Computer Science; Department of Economics; Department of Public Administration and International Affairs; Institute for Veterans and Military Families; Moynihan Institute of Global Affairs; Newhouse School of Public Communications; Program for the Advancement of Research on Conflict and Collaboration; The School of Information Studies (iSchool); and Whitman School of Management.
Key Capabilities
History
Click on the dates below to read about the Institute's progress year-by-year:
Annual Reports & Updates
SPL Updates 2017-2018
2017
2016
2015
2014
2013
2010-2011
2009-10
2008-09
Earlier Reports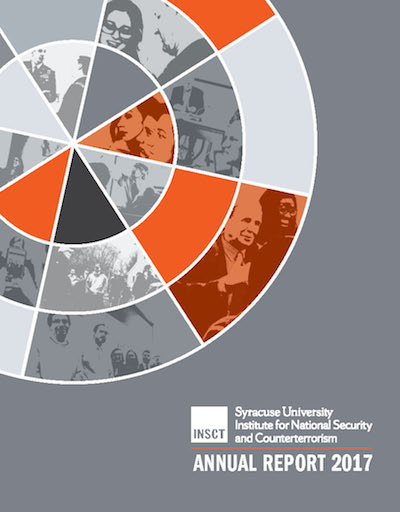 One of the most noteworthy of SPL's accomplishments should probably be counted as three. Our certificates of advanced study in national security and counterterrorism law, security studies, and postconflict reconstruction are some of the most concrete measures of the Institute's success. This year, we added 33 certificate holders to an alumni base of more than 600. Our alumni show us—by the strength of their community, the growth of their careers, and their continued support—that we are on to something.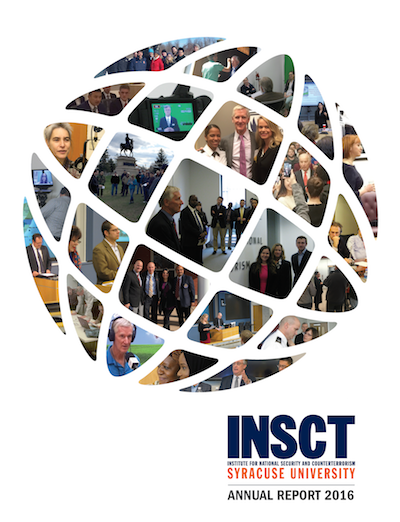 During my time as Interim Dean, I traveled widely in the United States and internationally. I met with SPL alumni, potential students, and colleagues at other universities, think tanks, and governments. I learned that SPL's reputation is strong and getting stronger, based on our broad recognition as a premier institute for the education of future national security practitioners and as go-to experts for legal and policy advice grounded in interdisciplinary research.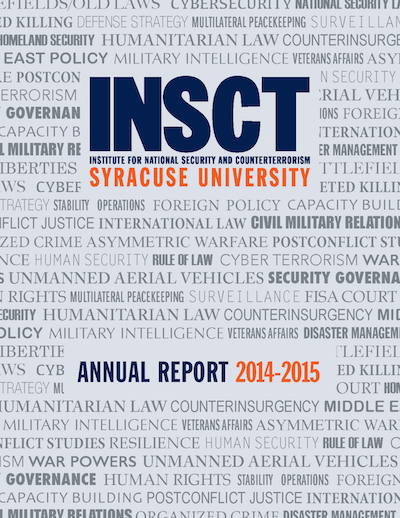 Interdisciplinarity is the hallmark of SPL's approach. Not only do we collaborate with dozens of cross-sector research parters, we offer a growing number of team-taught courses, in subjects ranging from national security law and policy, to cybersecurity, emergency management, and management of the smart grid.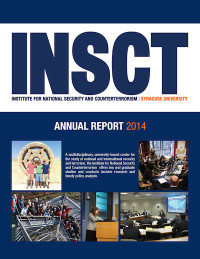 Entering our second decade, SPL continues to evolve as a nimble and firmly established center for interdisciplinary teaching; a magnet for timely and insightful research into our most challenging security problems; and a portal for public service to local, regional, national, and transnational governmental and nongovernmental agencies grappling with security and terrorism challenges on a daily basis."—William C. Banks, Director, SPL[/su_pullquote]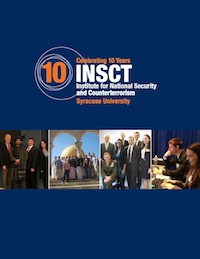 When SPL was founded in the wake of the Sept. 11, 2001 attacks, our primary focus was on immediate threats to the US, including al-Qaeda and the war on terror in Iraq and Afghanistan. Ten years later, our academic and research agenda is broader and deeper because the legal and policy fabric of security and counterterrorism has become substantially more complex. In 2003, national security was seen as an extension of US military operations and defense strategy. Today, threats are diverse, may be kinetic or non-kinetic, and are interconnected across the domains of US governance."
—William C. Banks, Director, SPL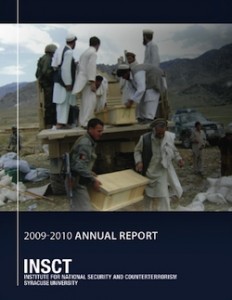 CLICK HERE to download PDF.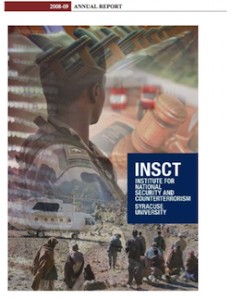 CLICK HERE to download PDF.