SPL fellows are drawn from the upper echelons of the national security and intelligence communities. They assist the Institute's mission with a variety of assignments that directly benefit students and expand SPL's portfolio of research and policy projects.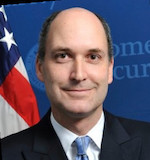 Distinguished Fellow-in-Residence
Associate General Counsel (Intelligence), US Department of Homeland Security
Matthew L. Kronisch established the intelligence law practice at the US Department of Homeland Security (DHS) in December 2003 and has served as Associate General Counsel for Intelligence since November 2005. He leads the practice of intelligence and information law across DHS' 2,400 lawyer strong Office of the General Counsel. Appointed to the career Senior Executive Service in December 2006, he received the Presidential Rank Award of Meritorious Executive in 2011, and in 2018 accepted appointment to the Advisory Committee to the ABA's Standing Committee on Law and National Security.
---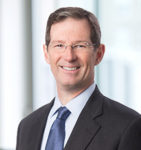 Distinguished Fellow of Homeland Security
Co-Chair, Data Security and Privacy Practice, O'Melveny & Myers LLP
Steve Bunnell is a former General Counsel of the US Department of Homeland Security (DHS) and a former Chief of the Criminal Division at the US Attorney's Office in Washington, DC. At O'Melveny, Bunnell's practice spans cybersecurity and privacy, criminal antitrust, healthcare fraud, money laundering, financial institutions fraud, securities fraud, the Foreign Corrupt Practices Act, and False Claims Act matters.
As the Chief Legal Officer for DHS, Bunnell advised senior leaders on cybersecurity, data privacy, CFIUS, SAFETY Act protection, aviation security, immigration and border security, customs enforcement, government procurement, and the protection of critical infrastructure.
---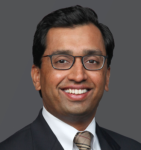 Distinguished Fellow of Cybersecurity and Data Privacy
Partner, Mayer Brown LLP
Raj De leads Mayer Brown's global Cybersecurity and Data Privacy practice. He also is Co-Chair of the firm's National Security practice and a member of the firm's Congressional Investigations and Crisis Management team. After nearly two decades in private practice and public service across all three branches of the US government, De is one of the most trusted voices in national security. He has held senior appointments in the White House, US Department of Justice, and US Department of Defense.
De has also previously served as counsel to the National Commission on Terrorist Attacks Upon the United States (the "9/11 Commission"), the Commission on the Prevention of Weapons of Mass Destruction and Terrorism, and the US Senate Homeland Security and Governmental Affairs Committee. Before returning to Mayer Brown in 2015, he was General Counsel at the National Security Agency.
---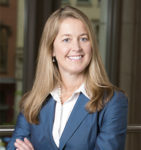 Distinguished Fellow of National Security Law and Transnational Criminal Law
Partner, Arnold & Porter Kaye Scholer LLP
Amy Jeffress represents clients in national security, government contracts, and compliance matters and advises companies and individuals on export enforcement, the Foreign Corrupt Practices Act, the Foreign Agents Registration Act, mutual legal assistance, and other international law enforcement issues. Jeffress served as the US Justice Department Attaché to the US Embassy in London and as Counselor to the Attorney General, advising the US Attorney General and senior department leadership and liaising with the White House, the National Security Council, other agencies, and the intelligence community.
---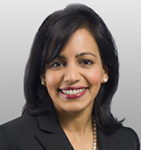 Lala R. Qadir
Distinguished Fellow of Emerging Technologies
Chief of Staff, National Security Division, Chief of Staff, National Security Division, White House Office of Science and Technology Policy
Lala R. Qadir currently serves as the Chief of Staff to the National Security Division at the White House Office of Science and Technology. She is also a Professorial Lecturer at law at George Washington Law School, teaching a course on Artificial Intelligence: Law and Policy and a Distinguished Fellow with the Institute for National Security and Counterterrorism (INSCT) at Syracuse University.
Previously, Lala was in private practice in the Washington D.C. office of Covington & Burling LLP. Her practice included white collar defense and internal investigations in addition to providing strategic advice on structuring cross-functional compliance programs. While at Covington, she was a member of the firm's Artificial Intelligence Initiative and maintained an active pro bono practice, focused on veterans, voting rights, and criminal justice matters.
Ms. Qadir also brings six years of leadership and management experience in strategic planning, performance management, change management, and policy formulation. Before attending law school, Ms. Qadir led federal and international government clients in aligning strategy and driving accountability as a strategic management consultant with Booz Allen in the areas of national security, homeland defense, and judicial reform. She previously served as Director of Strategy and Performance for the Abu Dhabi Judicial Department in Abu Dhabi, United Arab Emirates, and was a Harvard University Center for Public Leadership Fellow with the F.W. de Klerk Foundation in Cape Town, South Africa. She has also published scientific articles in the areas of military energetics and nanotechnology.
Prior to joining the firm, Ms. Qadir clerked for Chief Judge James E. Baker of the U.S. Court of Appeals for the Armed Forces. She holds dual degrees in Chemistry and Public Policy Studies from Duke University and a Master in Public Policy from the Harvard Kennedy School. She graduated cum laude from Georgetown University Law Center where she served as Editor-in-Chief of The Georgetown Law Journal.