Army War College Fellows
2021-2022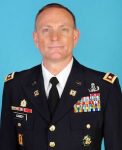 LTC Brett Carey
Lieutenant Colonel Brett Carey is a Functional Area 52 (Nuclear and Counter Weapons of Mass Destruction-CWMD) Officer with more than 32 years of service. He is a native of Scotia, NY, and New Limerick, ME. Carey enlisted in the Army in 1989 and was commissioned in 2001 from the Officer Candidate School at Fort Benning, GA. He earned a B.S. in Psychology/Management from Excelsior College and a M.S. in Mechanical Engineering with Specialization in Explosives Engineering from the New Mexico Institute for Mining and Technology.
---
2019-2020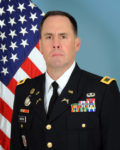 COL Randolph M. Morgan
Col. Randolph M. Morgan is a Military Police officer with more than 24 years of service. He is a native of Tucson, AZ. Morgan was commissioned in 1995 from the Officer Candidate School at Fort Benning, GA. He earned a B.A. in History with a minor in Political Science from Northern Arizona University and an M.A. in Organizational Leadership from Chapman University.
---
2018-2019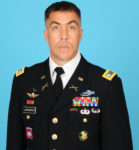 COL Jacob J. Larkowich
Col. Jacob J. Larkowich is a native of San Francisco, CA. He was commissioned in the United States Army as an Infantry Officer in 1998. Larkowich served as a rifle platoon leader and rifle company executive officer in both 1st Battalion, 24th Infantry Regiment in the 25th Infantry Division and in the 2nd Battalion, 75th Ranger Regiment. Following the Infantry Captains' Career Course, Larkowich commanded a rifle company in the 1st Battalion, 4th Infantry Regiment, US Army Europe's Opposing Force at the Joint Multinational Readiness Center in Hohenfels, Germany.
AWC Report
---
2017-2018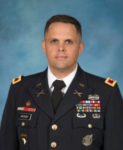 COL Ryan O. Maender
Col. Ryan O. Maender is a Field Artillery officer with more than 22 years of service, including four overseas deployments. He is a native of Scotia, NY, and a 1995 graduate of Western New England College. Maender joins ISPL as an Army War College Fellow having most recently served as the Division G3 (Operations) of First Infantry Division, Fort Riley, KS.
AWC Report
---
2016-2017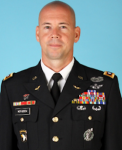 COL Michael S. McFadden
Col. Michael S. McFadden is a Master Aviator with more than 26 years military service. He is a native of Mandeville, LA. He enlisted in the Army in 1987 as a Combat Medic, serving six years with duty assignments in Germany and later as a Flight Medic with the 10th Mountain Division. He was commissioned in 1996 through Virginia Commonwealth University and received an MBA from Touro College.
AWC Report
---
2015-2016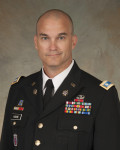 COL Patrick Kaune
Col. Patrick Kaune graduated from Ohio State University and earned a commission as an Armor Officer in 1992. His assignments include Tank Platoon Leader for B/2-8 CAV and the HHC Executive Officer, Fort Hood, TX; Battalion Intelligence Officer for 1-9 IN, Camp Casey, Korea; Assistant Battalion S3 for 297th MI Battalion, Fort Gordon, GA; 10th Aviation Brigade Intelligence Officer and Collection Manager for CJTF Mountain, Commander of HHOC 110th Military Intelligence Battalion and HHC 1st Brigade Special Troops Battalion, Fort Drum, NY; and G2 Operations Officer, ACE Chief, and 2nd Brigade Intelligence Officer, 1st Armored Division. Kaune was promoted to the rank of colonel at a Syracuse University ceremony in February 2016.
AWC Report
---
2014-2015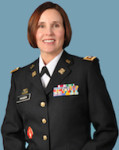 LTC Patricia K. Hagen
Lt. Col. Patricia K. Hagen joins ISPL having most recently served as the Executive Officer for the Oregon National Guard's Joint Forces Garrison Command, consisting of four commands, four teams, and two companies. She facilitates directorate level coordination in support of combat unit training and domestic operational focus during federal and state emergencies …
AWC Report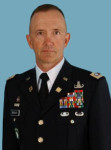 COL Clyde "Mike" Buckley
Col. Clyde "Mike" Buckley enlisted in the US Army in 1984. Rising through the ranks to Staff Sergeant, he attended the Benning School for Boys in Columbus, GA, the esteemed institute of higher learning often referred to as Officer Candidate School (OCS) …
---
2013-2014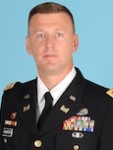 LTC Craig Baumgartner
Lt. Col. Craig Baumgartner joins ISPL having most recently served as commander of the 15th Engineer Battalion, Conn Barracks, Schweinfurt Garrison, Germany. He took command of the 15th Engineer Battalion in June 2010, and in October 2010 he led the unit during its support of operations New Dawn and Enduring Freedom. During this deployment, the battalion conducted more than 67 separate projects and completed an estimated $6.7 million worth of construction efforts …
AWC Report
---
2012-2013

COL Casimir "Casey" Carey III
Col. Casimir "Casey" Carey III is a military intelligence officer with more than 23 years of commissioned service and three years of overseas deployments: Operation Desert Shield/Desert Storm in Saudi Arabia, Iraq, and Kuwait; Operation Iraqi Freedom in Iraq; deployment to Qatar; and Operation Enduring Freedom in Afghanistan …

COL Geoffrey D. Stevens
Col. Geoffrey D. Stevens was Army War College Fellow at ISPL from 2011 to 2012. He is an experienced practitioner of national security, serving as an officer in the Army for 23 years, specializing in the fields of explosive ordnance disposal, counter-improvised explosive device operations, and joint and interagency operations …
AWC Report
---
Gen. Wayne A. Downing Scholars

MAJ Don Canterna
Combating Terrorism Center, US Military Academy, Class of 2014
Maj. Don Canterna received his commission as an engineer officer in 2001 upon graduation from Rensselaer Polytechnic Institute in Troy, NY. In 2004, Canterna was approved for a branch transfer and was reclassified as an infantry officer.

MAJ Chris Demure
Combating Terrorism Center, US Military Academy, Class of 2011
Maj. Chris DeMure graduated in 2000 from the US Military Academy with a Bachelor of Science degree in Economics, and was commissioned into the infantry.