As part of Syracuse University Institute for Security Policy and Law's larger Program on Security in the Middle East, graduate and law students have an opportunity to study abroad and experience first-hand the dynamic and enduring security challenges facing the region, through Carol Becker and Gerald B. Cramer Graduate Study Abroad Fellowships.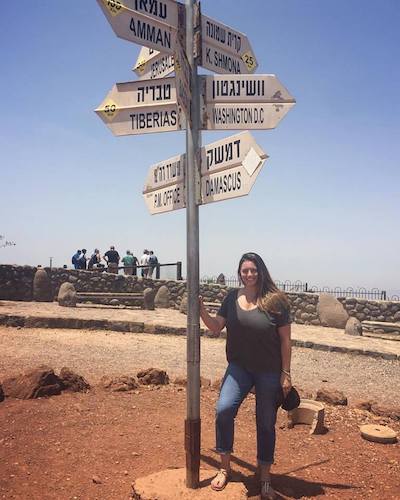 The Graduate Study Abroad program consists of two main components:
A three-week executive Counterterrorism Studies program at the International Institute for Counter-Terrorism (ICT) in Herzliya, Israel.
"The Israeli-Palestinian Peace Process in Regional and Domestic Context," a short summer program offer by Mitvim, the Israeli Institute for Regional Foreign Policies.
ISPL faculty also work with students to support their individual academic and research interests to ensure they effectively utilize their opportunity in the program. Additional activities offered include supplemental workshops that provide a background to the Middle East Peace Process, recommended readings, supervision of independent study, academic advising, and networking events.
This program is made possible through the generous support of SU alumna Carol Becker ('76) and SU trustee and alumnus Gerald B. Cramer ('52).
During my study abroad I gained a new perspective on the conflict from the people living in Israel and the Palestinian Territories. I saw first-hand the tension between security and human rights. Yet interacting with young Israelis showed me that in the end people are just people, and they want to find a way to live their lives in harmony.—Carolyn Abdenour (LAW '13)
Who Can Apply
ISPL study abroad fellowships are open to graduate students pursuing a range of graduate degrees, including international relations, public administration, law, political science, and history.
2018 Application Form
Counterterrorism Studies Program at ICT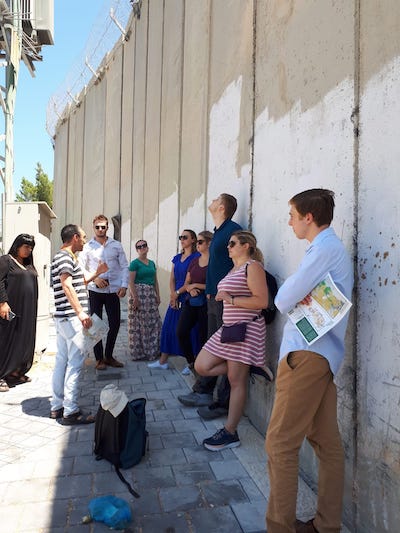 In the fall of 2005, ISPL developed a partnership with the Lauder School of Government and ICT to promote collaborative activities in counterterrorism and conflict resolution through joint faculty research projects and the development of educational programs, including faculty and student exchange programs.
ISPL study abroad fellows participate in ICT's Counterterrorism Studies Program, a three-week executive education certificate course composed of academic study, simulations, workshops, and on-site briefings.
The instructors in the program have extensive experience as practitioners in their fields as well as in research and academia. This multidisciplinary approach brings together the best of academia with those that have practical experience, offering students ample opportunities for engaging discussions both in and out of the classroom.
Courses planned for Summer 2016 include:
"Modern Terrorism and Counter-Terrorism Strategies" with Professor Boaz Ganor
"Financing Terrorism: the Threat and the Response" with Dr. Eitan Azani
"Counter-Terrorism Issues and Challenges for Homeland Security" with Professor Bruce Hoffman
"Legal Aspects of Confronting Radicalization Processes and Terrorism" with Lt. Gen. Orit Adato (Ret.) and Professor William C. Banks
Learn more about Counterterrorism Studies at ICT.
Summer Program at Mitvim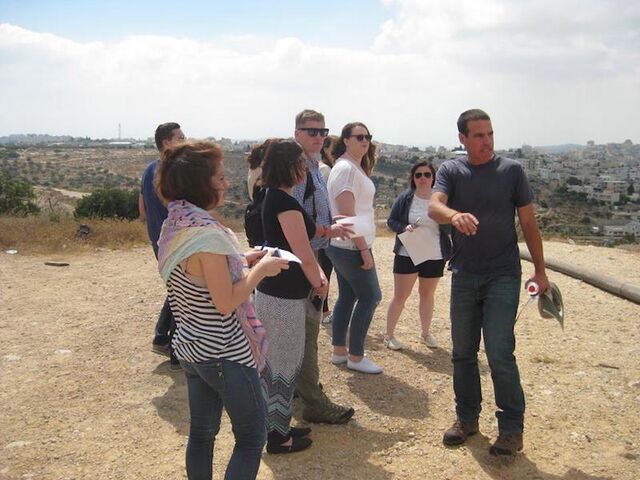 In 2014, ISPL began a partnership with Mitvim, the Israeli Institute for Regional Foreign Policies in Ramat Gan, near Tel Aviv, Israel. Students take a four-day course on "The Israeli-Palestinian Peace Process in a Domestic and Regional Context," which in 2015 included the following lectures:
"The Peace Process: Historic Background and Current Affairs" with Dr. Nimrod Goren, Mitvim Institute and Hebrew University
"The Arab Peace Initiative and Missed Opportunities for Peace" with Professor Elie Podeh, Mitvim Institute and Hebrew University
"Israel-US Relations and the Peace Process" with Yael Patir, Director of Israel Programs, J Street
"Behind the Scenes of the Last Round of Peace Negotiations" with Amir Tibon, Diplomatic Correspondent, Walla News
"Israeli Public Opinion Regarding the Peace Process" with Dr. Dahlia Scheindlin, Public opinion pollster and +972 Magazine
"The Palestinians of Israel: A Missing Voice in the Peace Process" with Mansour Nsasra, Exeter University, UK
The program also includes tours of Jerusalem and meetings with other scholars, practitioners, and journalists.
I feel that after my week at Mitvim I have learnt so much, from the most basic issues to some very complex ones.
Independent Research
Students may opt to conduct independent research on a topic related to security or counterterrorism under the supervision of a SU faculty member or an ICT faculty member or researcher and/or serve as an intern for an ICT project.
ISPL faculty will also provide guidance and support where needed. Academic credit (either independent research credit or experience/internship credit) may be earned for the above work depending on the requirements of the student's degree program.
Recent Becker/Cramer Fellows
Foreign Travel Information
Contact
For information on academic portions of the program, please contact Keli Perrin, ISPL Assistant Director